Our Tours
Our private running tours are available every day of the week, at the time of your best convenience.
Every tour is approximately 9km long and takes about 1h30, because we make frequent stops in front of the main highlights.
If you're staying not too far from the running route, we will come to pick you in the hotel lobby.
Do let us know if you have any special requests we should take into account.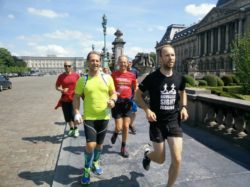 Historical Centre
See all of Brussels' highlights of in one big loop: Manneken Pis, the stunning Grand Place, the mighty Palace of Justice and the lively old district of the Marollen, …
This is our most popular tour and a must for anyone visiting Brussels for the first time!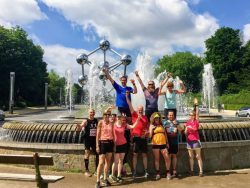 Atomium – Laeken
The Atomium has been described by CNN as Europe's most bizarre building. From there, we take you through an array of beautiful parks and we also get a peek of the King's palace. You will be surprised how green Brussels can be.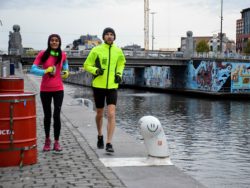 Kanal – Molenbeek
The most vibrant of all of our tours, the area around the Brussels-Charleroi canal is changing at the speed of light! Even us guides are surprised, every time we run here something seems to have changed or built.
Expect a mix of modern art (Kanal museum, MIMA museum), street art (Bonom, Brecht Evens), old industrial buildings that get new destinations (Tour&Taxis, the lead tower) and a dive in the lively town centre of Molenbeek.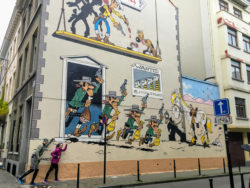 Comic Strip
To celebrate its rich history, large comic strip murals cover the walls of Brussels. Run along these typically Belgian cartoon walls and discover the city centre from an original point of view.